Made a little progress on the holster boxes.
didn't take too many pictures unfortunately.
After cutting out the profile out I cut a few scraps of the ABS that were included to create a lip I could use to attach and line up the to halves.
For glue what I did was take a few scraps of ABS plastic (scraps left over from trimming) and dissolved them in acetone. This creates a kind of ABS sludge that makes gluing the two halves together much easier.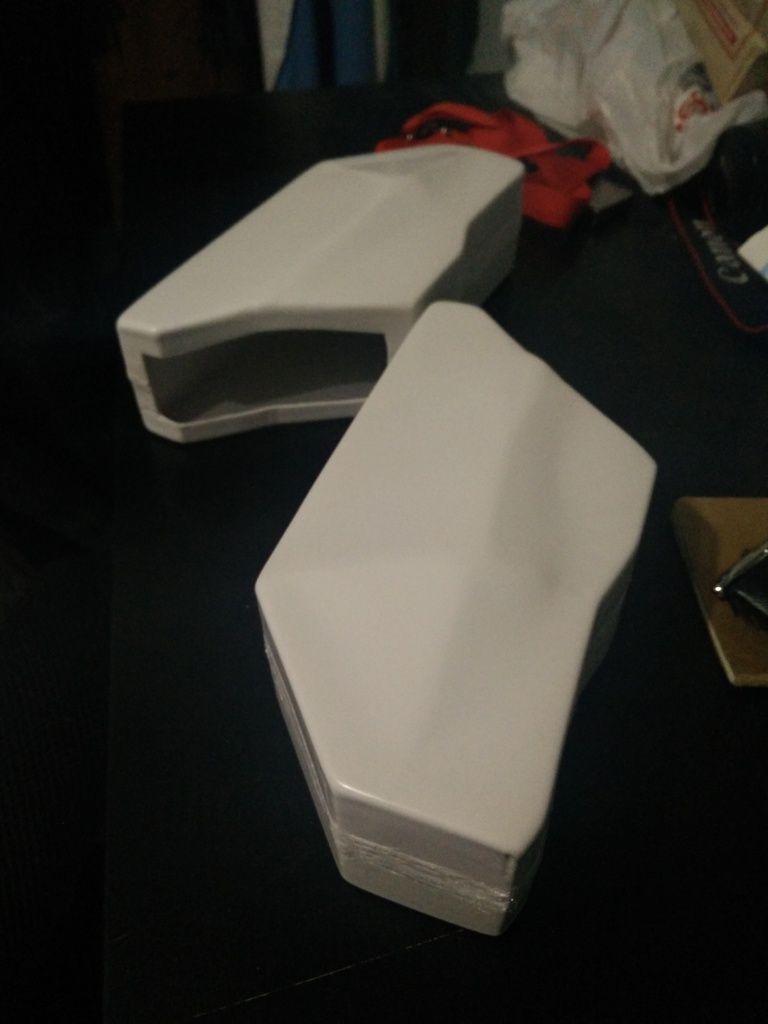 You can kind of see the glue seams, which will need to be sanded down, but beyond that they're ready to be attached to the metal braces that came with the kit.
*Note: I'll be sure to take pictures in a better light situation next time!