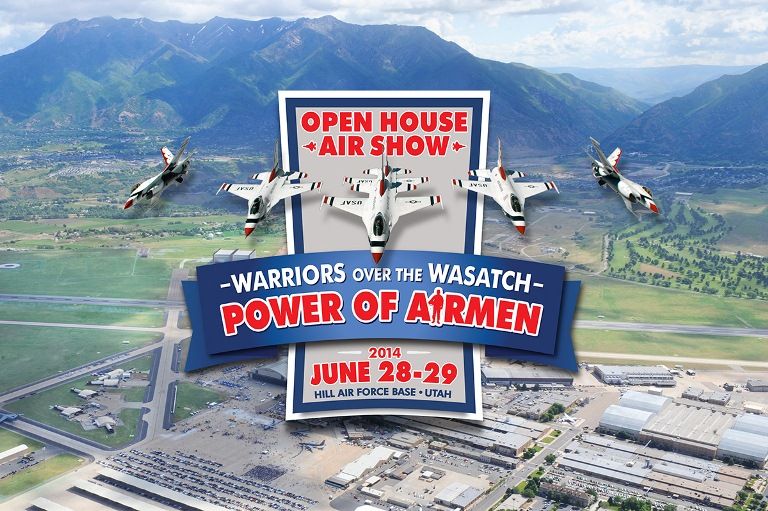 This is
NOT
be a trooping event. It'll be strictly recreational and off-duty.
Date: June 29th, 2014
Time: Gates open at 8 am
Location: Hill Air Force Base
I
highly
recommend that anyone attending read the FAQ section on the main webpage.
http://www.hill.af.mil/warriorsoverthewasatch/
GETTHING THERE:
There are three main entrances to Hill Air Force Base. Regardless of which entrance you take, you will still inevitably be directed to the same place. It is suggested that you just follow the parking attendants because they will get you as close as possible.
MEETING AS A GROUP:
Once you enter the public portals, the largest aircraft is the C-5. It is near the entrance and should be easy to spot because of it's large size. We will meet near the nose of this plane. I will probably arrive right when the gates open. But it will still take time for many of us to park, walk and meet at the C-5 aircraft. I'm hoping that thirty minutes is sufficient time. So after 8:30, we will proceed to move into the airshow, and mark our territory for us to watch the event.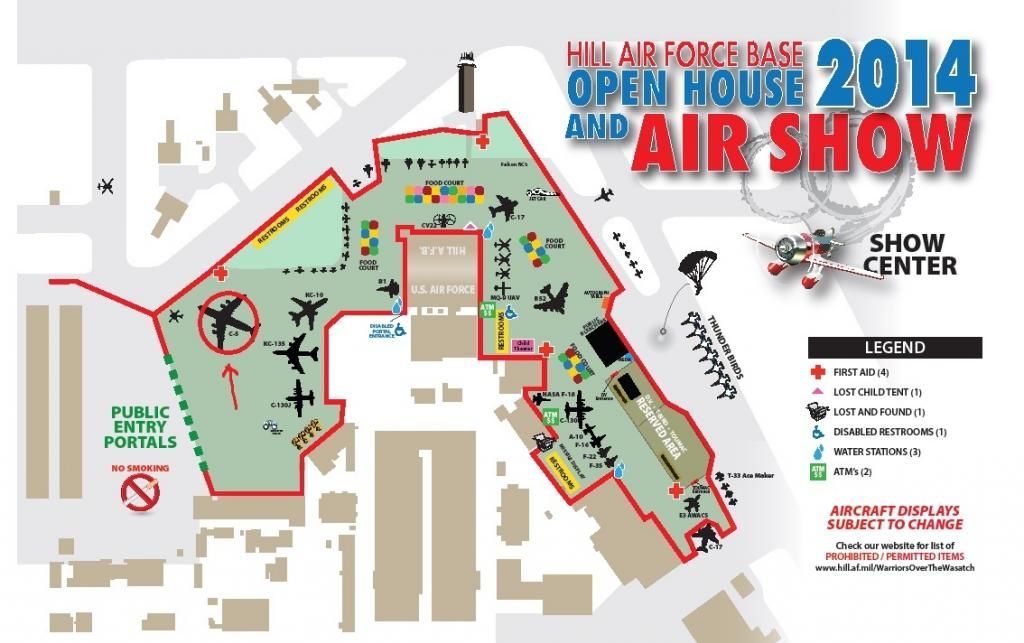 Anyone arriving afterwards can still call me (801.618.9888), and I will provide directions towards where our group will be gathered.
WHAT TO BRING/WHAT NOT TO BRING
There is an entire list of items that allowed and not allowed. I suggest every read the following webpage to know what's permitted.
http://www.hill.af.mil/shared/media/document/AFD-140507-038.pdf
But most importantly. This is a federal military base. There is a very strict list of items that are allowed and not allowed. The main thing to be aware of is:
NO FIREARMS OF ANY KIND ARE ALLOWED ON THE BASE.
Regardless whether you have a permit to carry a firearm, they will not allow it.
WHAT TO BE MINDFUL OF:
Hill AFB is expecting up to 500,000 attendants. It will be crowded. But the air show takes place in the sky. So as long as you can look up, you will see the show. We need to be mindful of the possible traffic and crowd control issues. There will be metal detectors and security screenings entering the base.
Another thing to be aware of is the weather. You should expect the temperature to be 10 degrees hotter than expected. Because we will be sitting on top of a cement tarmac, it will actually be hotter than what the weather forecast predicts. So if the weather is forecast at 85 degrees, plan on it feeling like 95 degrees. And don't forget sunscreen and sunglasses. This is obviously an outdoor event, and you will be looking towards the sky most of the time.
IF YOU HAVE ANY QUESTIONS
There FAQ webpage can be found at:
http://www.hill.af.mil/shared/media/document/AFD-140617-052.pdf
But if there are any questions, or you need to contact me once you arrive, my cell number is:
(801) 618-9888
Another source of information is James Weston, one of our garrison's stormtroopers, who will be working at this event. If anyone has any questions, feel free to send him a message via Facebook or call him.
https://www.facebook.com/james.weston.71?fref=ts&ref=br_tf or 801.644.9709