Ok guys here we go. I finally got my costume back from Pannon and she did an amazing job. So here is the break down and pictures. I believe it is 99% (is a costume ever 100%) complete and ready to apply for a 501st spot.
Most of my costume was put together by an amazing seamstress and professional cosplayer Shannon Deonier. You can find her on facebook at @Pannonator or Pannonator's Pan-tastic cosplays.
Most everything is lvl two to three.
So lets go through it.
Helmet: Is a black series helmet. I have not modded it becuase I am getting the anovos and I feel like this looks and does just fine until the anovos comes.
Gloves: @Pannonator
Buckle/Belt: Etsy and Mercedes Roberts
Saber earlier in the post is a black series
Boots: is cosplay house can see them in the pictures at the start of thread (Yes i know they dont have the cross threading bought them before kylo boots were made)
Neck Seal: @Pannonator (Zipper is in the back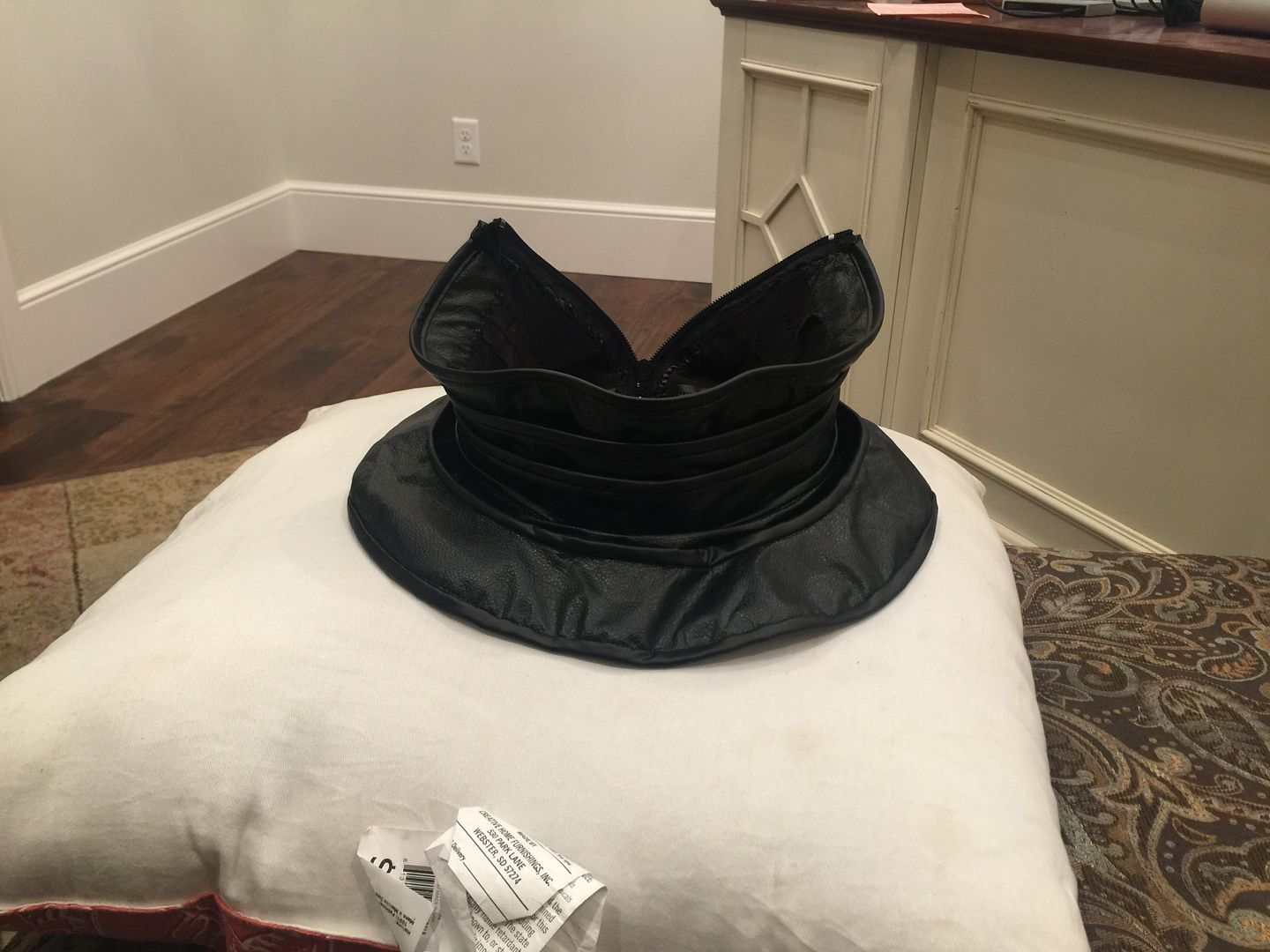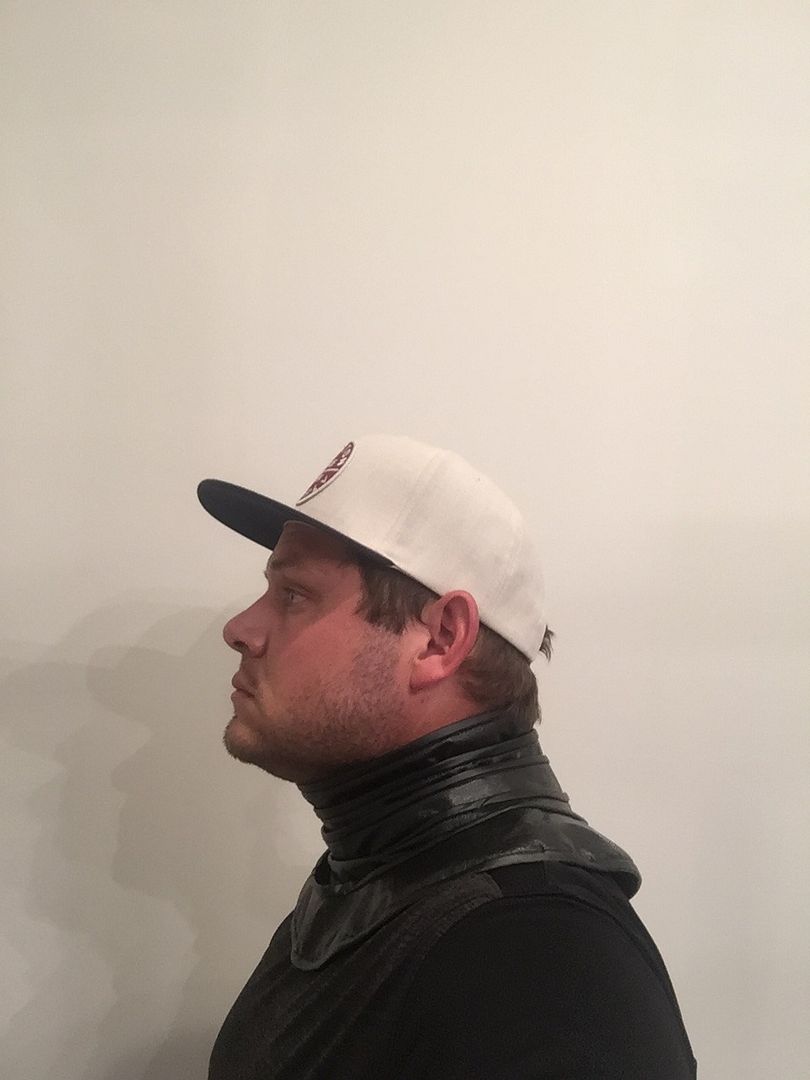 Pants: black pants LOL
Undertunic: @Pannonator (lvl 2 requirements met)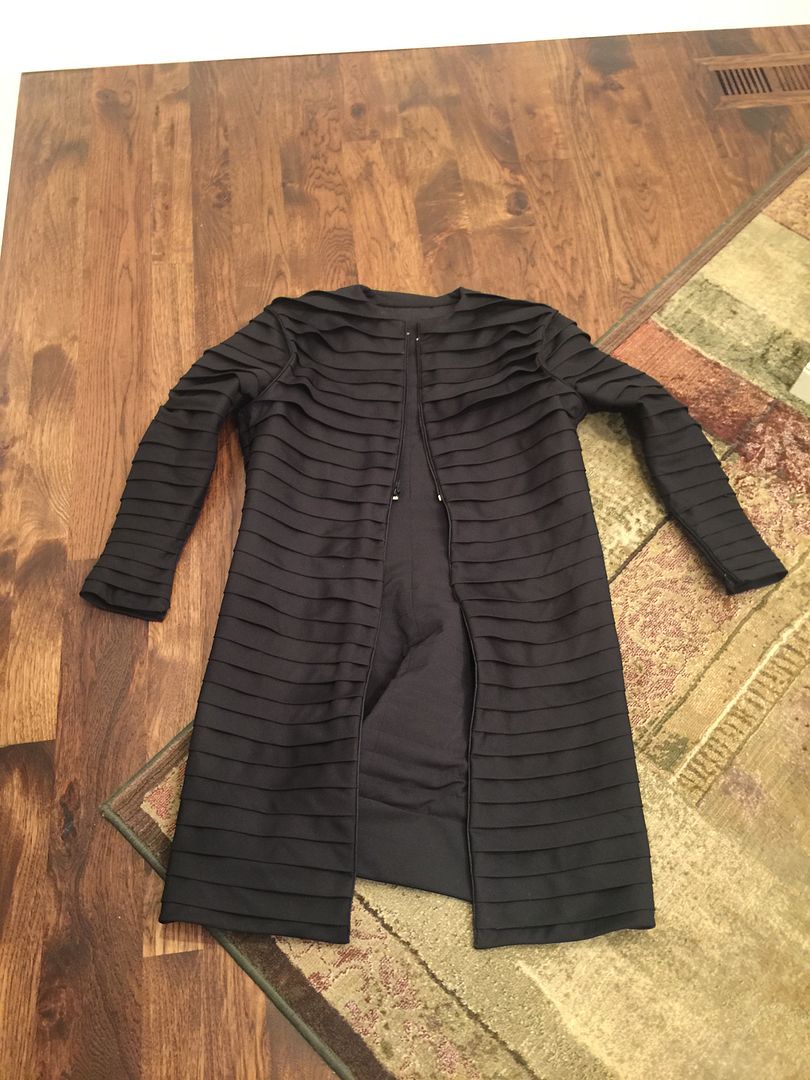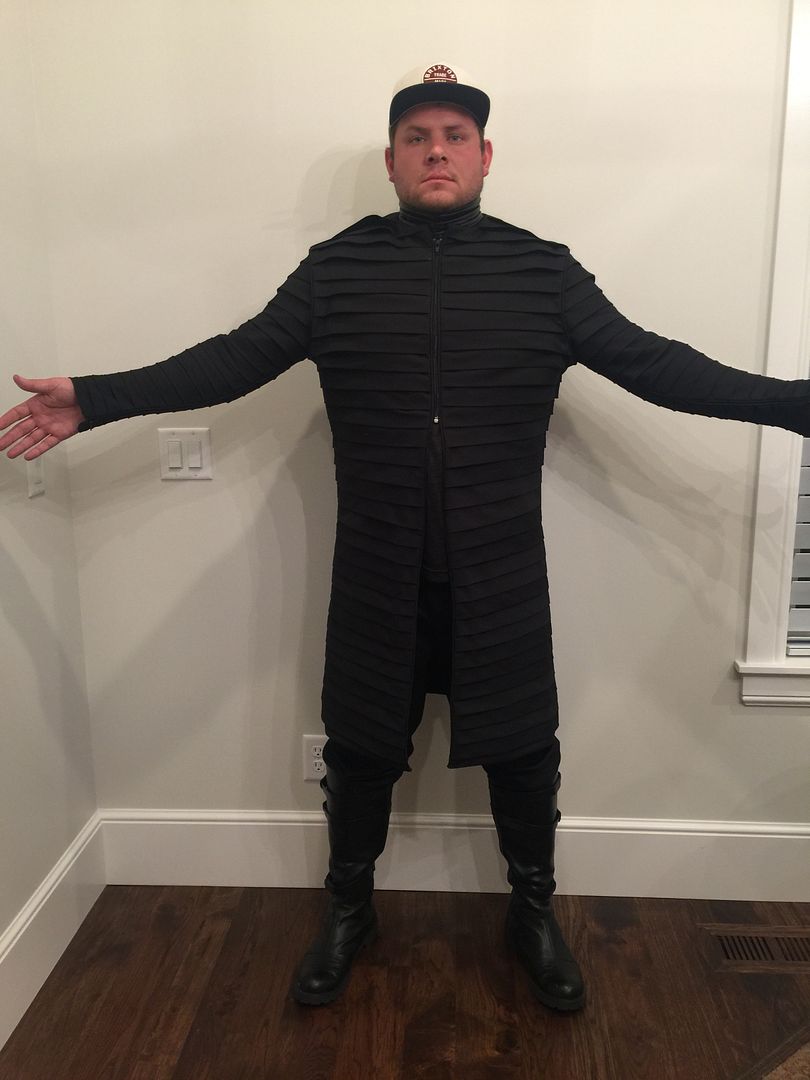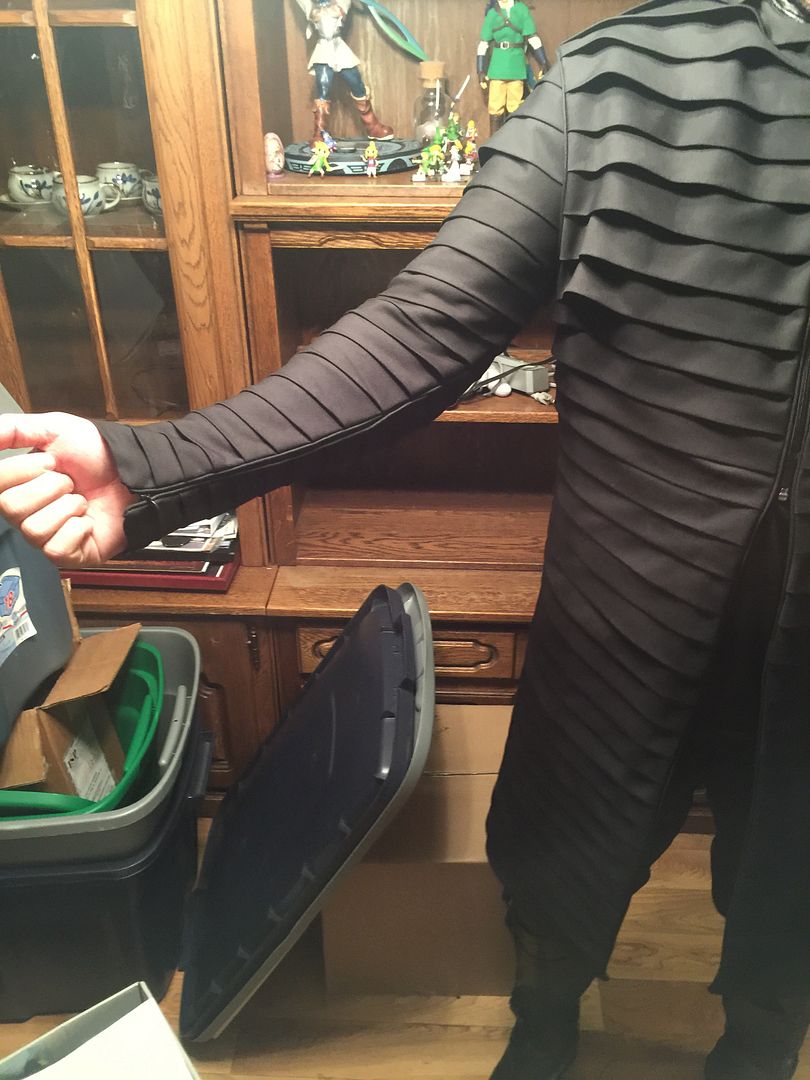 Undertunic: @Pannonator
Outer Robe: @Pannonator (lvl 2 and maybe lvl 3)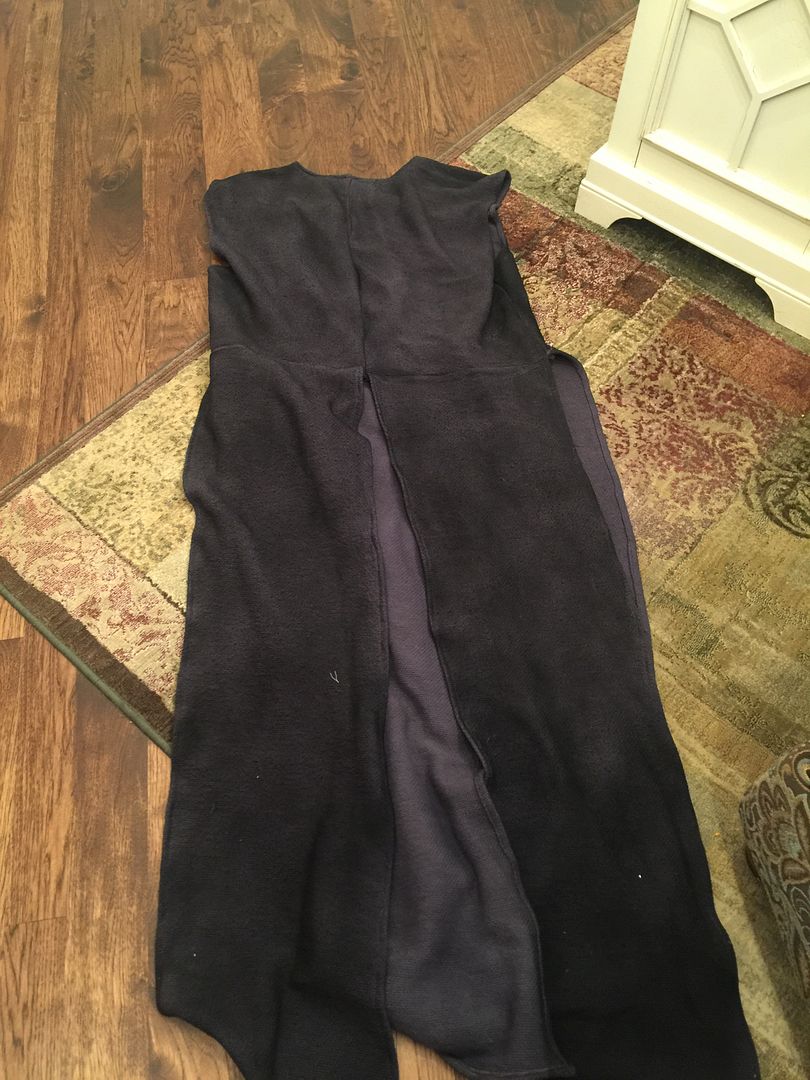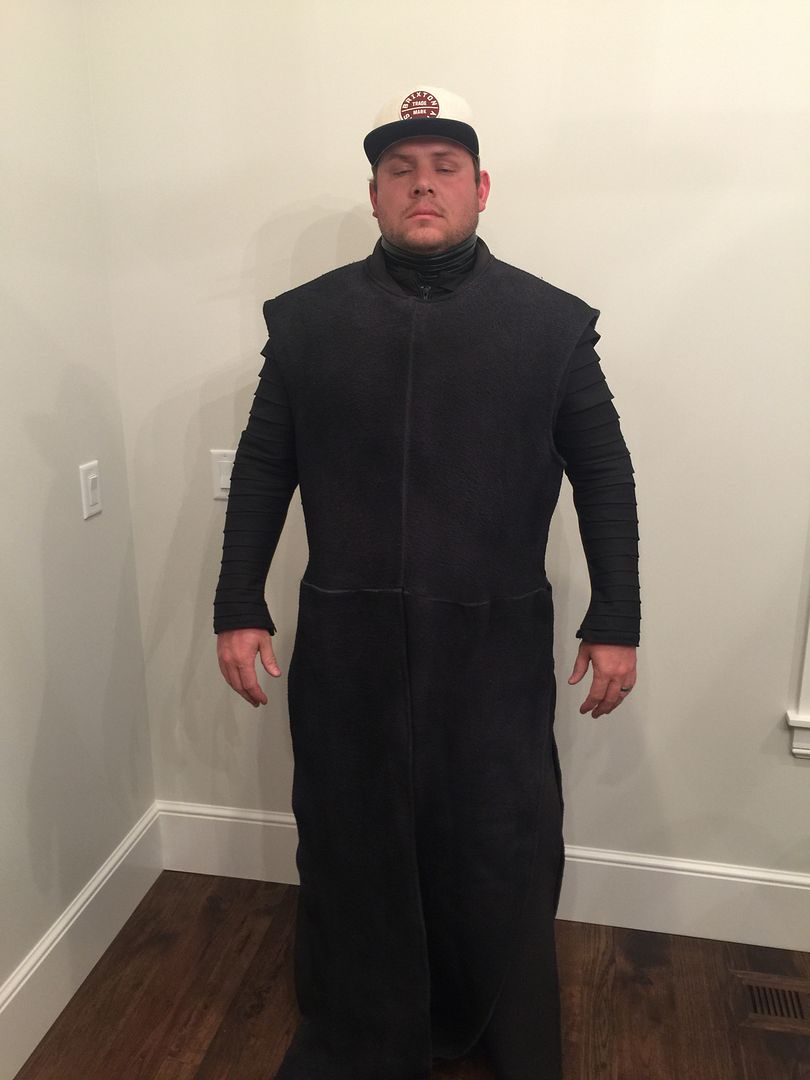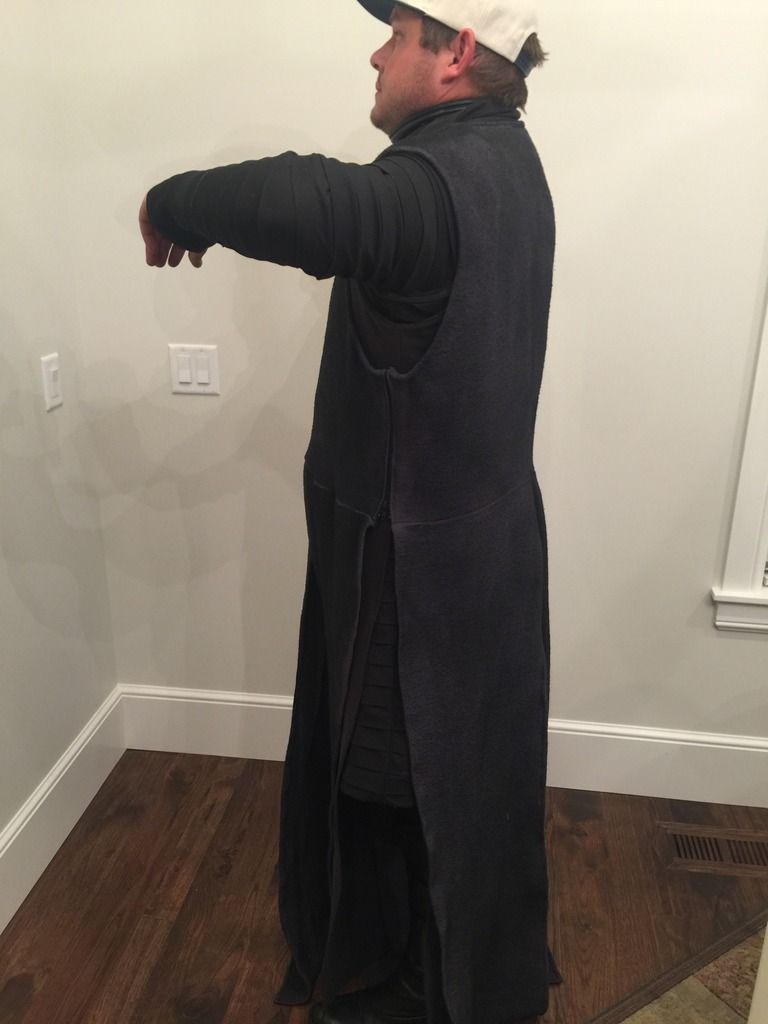 Cape,Cowl, Hood: @pannonator (lvl 2)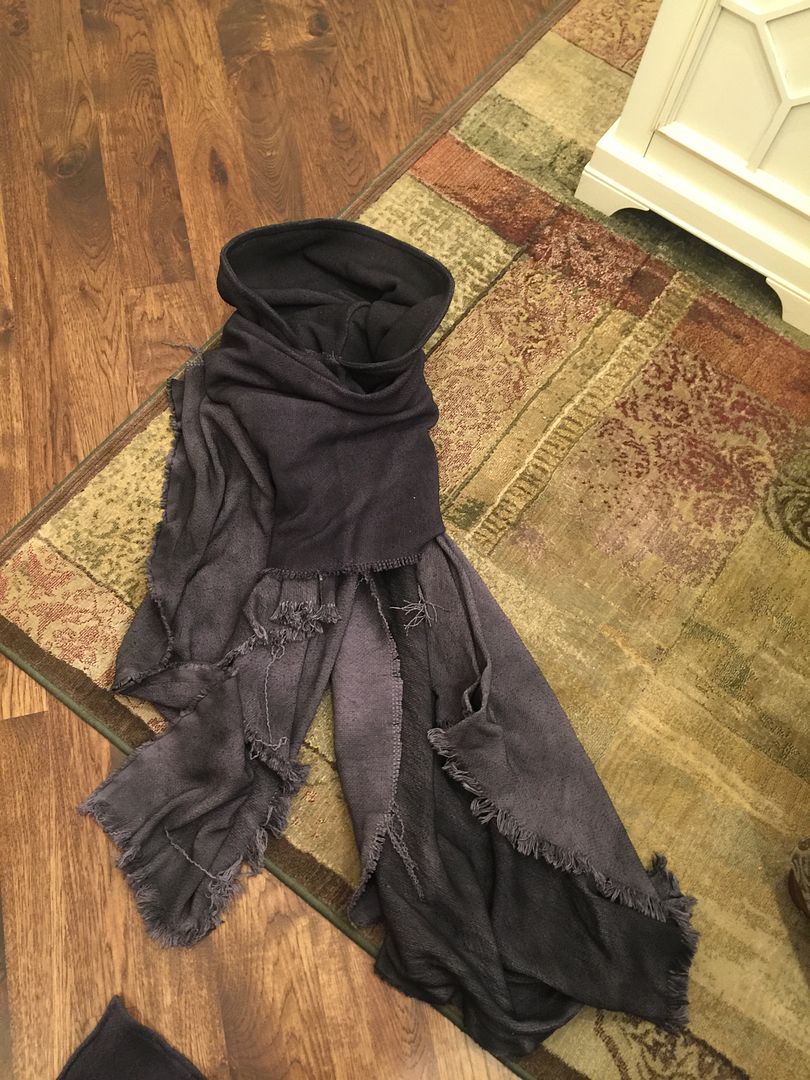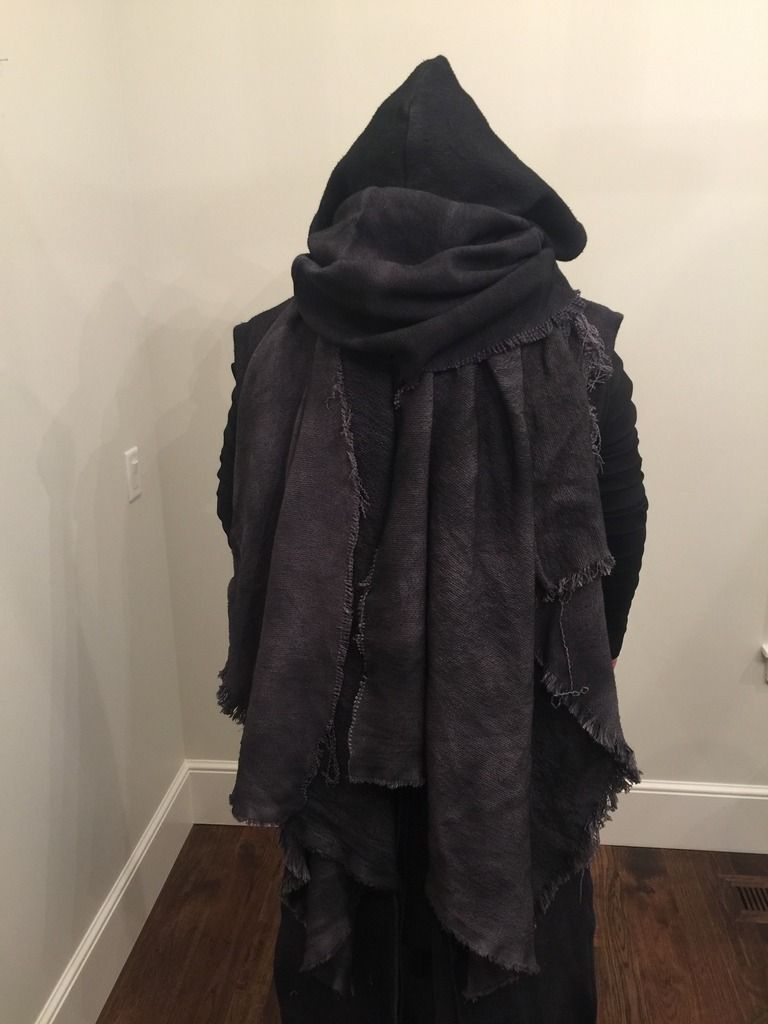 All with belt and hood down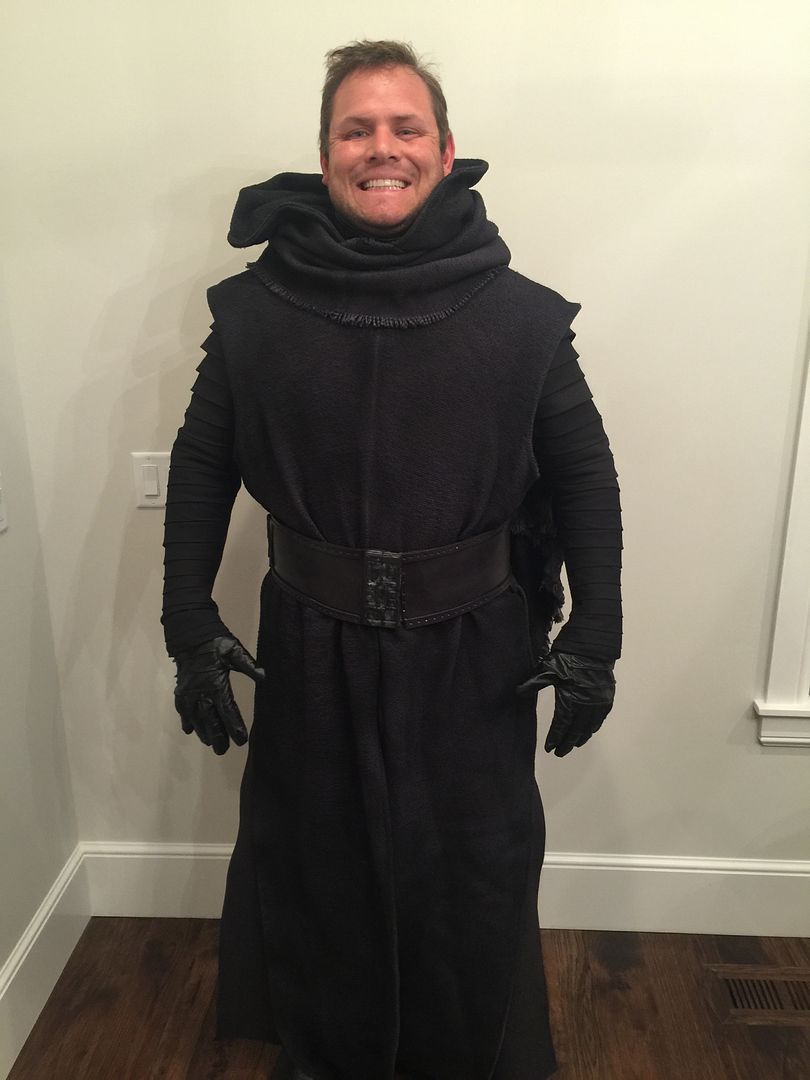 All together helmet and saber LOOKING AMAZING